Most exciting news to share, Dammann Custom Instruments has given me the opportunity to showcase several of their hand crafted instruments during my upcoming shows.
What an absolute thrill and honor to have their sponsorship and support !!
Check them out at http://www.mandocello.org and come out to any of my live shows to hear the beauties in action !!
2/9/15:
Hi all!! Lots to share. I've been busy and keep getting busier.
There are now quite a few recurring shows on my schedule now, which are fantastic venues.
Some exciting shows here in the near future - thank you so much for the continued support, looking forward to an exciting 2015 !!
This Friday, I'll be performing at the Charlottesville, VA based World of Beer music starts at 9 pm - I welcome this opportunity and look forward to the performance here.
Then starting Saturday, February 14th and continued through Monday February 16th, I'll be taking a repeat journey to The Purple Fiddle within Canaan Valley in the wonderful little town of Thomas, WV. The venue and area is packed full of eclectic folks and music, always a guaranteed good time !!
I'll be performing with early and late opener shows Saturday, Sunday and Monday. Looks to be an eventful weekend!
07/04/14: Thank you to Monticello!
This fourth was very enlightening! I was flattered to have been given the opportunity I was given, and even more flattered that I was chosen for such an occasion. I, with fellow musician and friend, Chris Dammann, was selected to provide the music at The Festival Of The People at Monticello.
Nothing makes one feel more American than helping to welcome new citizens to the US.
It truly was a warming experience.
06/01/13:
Recently chosen as C-Ville Weekly's ARTS pick
"The quick-fingered Jason Ring is known as a man who can jam hard on anything with strings. Known around the state as a one-man, country-bluegrass-blues band, Jason Ring improvises fiery, intricate loops on the guitar, banjo, mandolin, dobro, and bass. Ring grew up in Galax, Virginia, a town that echoes with tunes from the world famous Galax Fiddler's Convention, and at age 5 he started picking his own brew of bluegrass, Piedmont blues, and jazz with a little help from his folks. The traditional sounds of the Blue Ridge mixed with the eclectic flavors of jazz, ragtime, and gypsy swing that penetrate Ring's songbook are the perfect accompaniment to a barstool, a bourbon, and a bowl of complimentary peanuts."
12/2/12:
Look out folks - upcoming show at The Whiskey Jar this Friday, 12/7/12 @ 10:30pm. Charlottesville's weekly newspaper, news magazine, "The Hook" was kind enough to promote this upcoming show, segment titled "String-Mania"
************************************* String-mania Some performers are mellow; some are not. Jason Ring promises his Friday night gig will fall into the latter category. "It's really like watching a kid with ADD on crack, but in the best possible way," Ring says of his performances. Just hearing the array of instruments Ring plays including guitar, mandolin, dobro, and bass is enough to make one believe he won't be sitting still much as he plays bluegrass, blues, jazz, and "all kinds of stuff." December 7, The Whiskey Jar, 10:30pm, free *************************************
10/6/12:
Hi all - such great weather here in Central VA, good festivalin' weather - thanks all for all the opportunities thrown my way this Fall ! Check out the Calendar page for a few more to come.
11/19/11:
Thanks to WSLS-TV "Daytime Blue Ridge" for hosting a daytime Jason Ring performance !!
11/02/11:
New show just added - NEXT Friday, Nov. 11th at the Bedford Country Store in Bedford, VA. One of the most talked about places to visit, Bedford Country Store LLC offers 23 different merchant spaces with everything from antiques to new clothes and wonderful food.
This popular venue in downtown Bedford now hosts live music on Friday evenings and welcomes Jason Ring with extended performance on November 11th, 5pm - 8pm. Don't miss it !!
09/21/11:
I am very privileged and honored to be one of only 20 artists chosen to take part in this year's Misty Mountain Music Festival
The 2 day Festival to be held at Misty Mountain Camp Resort near Charlottesville. I will be performing on Friday night, September 30th at 8pm !! So come out, enjoy some live FREE music (did I mention "FREE!!!!" - Friday night is FREE!!) and then stay to see what Saturday's line up has in store.
More info at http://www.mistymountainmusicfestival.com/
06/11/11:
Alright folks, it's here - my 2011 album release - "Dry County Courier"
Official CD release party to be held at Fardowner's in Crozet, VA on Friday June 24th. Should be an excellent time - please come out and support. For all you out of towners, option to buy album online available immediately !
04/29/11: Good stuff happening !! New CD to premiere within the next few weeks - keep your eyes peeled.
Check my calendar as shows were just added including a last minute gig at Wintergreen Winery's 18th Anniversary Celebration- definitely come out, enjoy the nice weather, excellent wine, good folk and great music ! It's a split bill so I'll be starting around 3ish to close out the festival.
02/15/11: Upcoming show this Sunday, February 20th 6:00pm at Legend Brewery in Richmond, VA - definitely come out and show your support!
Legend Brewery is Central Virginia's oldest and largest microbrewery - I'm really looking forward to this performance !
9/20/10: So apparently I'm a bluegrass guitar and banjo champion.....
2010 Virginia Bluegrass Music State Championships: 1st place - Guitar 1st place - Banjo
And just a reminder, I'll be at Devil's Backbone Brewery this Friday and Saturday.
08/24/10: Next show,The White Hart, this Saturday August 28th at 7:30 pm - definitely come out!! This is a great spot in downtown Lynchburg, VA - something for the whole family - a bookstore, restaurant, coffee house, music venue in one - they also have a nice beer and wine selection - how can you go wrong, it's a cool joint and I look forward to it!
08/21/10: Hello folks - come check me out at Baine's Books and Coffee tonight in downtown historical Appomattox, VA !!
02/09/10: Well hello strangers....been a heck of a winter, plenty of snow that's for sure - no complaints here though - made for a great time in Davis, WV at White Grass Ski Resort - the banjo really brought the cafe to their feet - good times! Look for me again at White Grass Cafe both Friday March 5th and Saturday March 6th - two shows, 6pm and 8pm, each evening !!
12/09/09: Catch me live this weekend, both Friday and Saturday nights at Devil's Backbone Brewing Company in Roseland, VA (behind the Ski Barn on the way to Wintergreen Ski Resort). Go to their website www.dbbrewingcompany.com to check out the news of their brews that won at the Great American Beer Festival in Colorado this summer!
9/24/09: 2009 Virginia Bluegrass Music State Championships: Jason Ring: 2nd place - Guitar 2nd place - Banjo
Catch me live this weekend at the latest and greatest brewery/restaurant to come to the Wintergreen area - Devil's Backbone Brewing Company. Performing both Friday, September 25th and Saturday, September 26th at 8pm. Definitely excited about this one - hats off to the beer and the food !
7/3/09: Two of my tunes, "Microwavable Train" and "Mudpies" were chosen to be part of independent short film, "The Goat." Just recently released on DVD for all to see. You can hear my song, "Microwavable Train" just by watching the teaser trailer for the movie. The film is by filmmaker, Jack Bennett of Look Sharp Productions - based on the short story, "The Goat" by Nicholas Tyler. Definitely wish to support the fellow "independents" !!!Go to the following websites, to learn more: http://www.thegoatdvd.com http://www.looksharpfilms.com http://www.myspace.com/looksharpfilms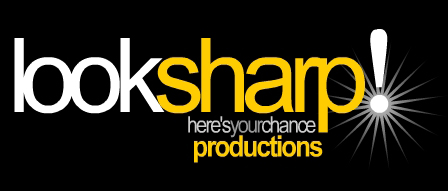 6/10/09: As promised, finally I have posted a new song - check it out on my "Music" link to your left - it's an old classic titled "John Henry" - any comments are welcome.... By the way - getting some great summer/fall gigs lined up - even headed back to Knoxville to perform live in the WDVX studio on Thursday, July 30th - looking forward to it - More news to come!
5/28/09: Appreciate all the emails and encouragement regarding the new CD. I'm gettin' there - I promise. Next live show on Friday, June 5th at The Drowsy Poet Coffeehouse - inside Givens Books and Little Dickens on Lakeside Drive in Lynchburg, VA. Show starts at 6:30pm. Great atmosphere, including food, coffee and the area's best toy and book store. Definitely enjoyed my previous show here - hard to find good, enjoyable places in Lynchburg to play - this is without a doubt one of those places that you (and I) will want to come back to again and again.
04/23/09: Thanks to all for your support - still working extremely hard recording a new album - hope to have a little teaser material to share soon. I would also like to add that I'm definitely looking forward to my upcoming performances at the latest and greatest brewery/restaurant to come to the Wintergreen area - Devil's Backbone Brewing Company. I will be performing both Friday, May 1st and Saturday, May 2nd at 9pm. I'm definitely excited about this one - hats off to the beer and the food ! Hope to see you out.
04/06/09: Hi folks. My next performance will be on Friday, 4/17/09, at Baine's Books and Coffee on Main Street in Appomattox, VA. See previous post on 3/13/09 for more info about this great venue. Sorry for the lack of recent updates - been working really hard trying to record a new album !!! Wish me luck - hope to see you out.
03/13/09: Next performance on Friday, 3/27/09, at Baine's Books and Coffee on Main Street in Appomattox, VA. What an interesting venue this is and a place I gladly return to perform over and over. It's not only a coffee shop/music venue with the best cup of joe around, but also a book store with rare finds and a music store with focus on bluegrass, country, alt-country, folk and even a special section for us local folks. Hope to see you out. Go to AppomattoxNews.com to check out an article written by Ronnie D. Lankford after attending a previous show of mine at Baine's Books.
2/4/09: This Friday, Feb. 6th come out to The Drowsy Poet Coffeehouse - inside Givens Books and Little Dickens on Lakeside Drive in Lynchburg, VA. Show starts at 6:30pm. Great atmosphere, including food, coffee and the area's best toy and book store. Look forward to seeing you there - kids are definitely welcome!
1/12/09: Come spend the weekend skiing in West Virginia. I'll be performing at White Grass Cafe this Saturday night January 17th at both 6pm and 8pm. Call 304-866-4114 to make required reservations. The food is excellent - best in the area, it's like a gourmet buffet, who can complain about that. And of course, come early to take advantage of the "most exciting cross country skiing in the East." I promise a good time.
12/22/08: Check out the latest and greatest brewery/restaurant to come to the Wintergreen area - the Devil's Backbone Brewing Company. I will be performing a show both Friday night (12/26/08) and Saturday night (12/27/08) at 8pm. I'm definitely excited about this one - have heard only good things about the place and of course, the beer. It's definitely the place to be.
9/17/08: 2008 Virginia Bluegrass Music State Championships Jason is a winner in 3 categories: 2nd place - Dobro 2nd place - Guitar 2nd place - Banjo
8/19/08: So, I totally enjoyed my experience last weekend at The White Hart in Lynchburg, VA - a definite recommended spot to hang out and catch live music - I will, without a doubt, be returning there soon. This Saturday, August 23rd, catch up with me at Dogfish Head Alehouse in Falls Church, VA - only some of the best freagin' beer ever. My performance starts at 8:30pm.
8/11/08: Come out this Friday to my live show at The Lantern - the best live music venue in Blacksburg, VA. Show starts at 9:30pm - definitely looking forward to it.Saturday night, I will be at The White Hart of Lynchburg, VA. I am without a doubt looking forward to this show - and why wouldn't I be, it's in my old home-town. You gotta get excited and support what The White Hart is trying to bring back to this area.
7/30/08: Next stop, Cooper's Landing Inn & Traveler's Tavern in Clarksville, VA on Friday Aug. 1st - then it's off to Hill Top Berry Farm & Winery in Nellysford, VA for their Blackberry Harvest Festival on Saturday, Aug. 2nd - should be a great weekend.
7/8/08: Had a great mini-tour of NC and TN - will be posting pictures soon on my MySpace page. Definitely met some great people and musicians. In the mean-time, check out the band, The New Time - shared a stage with them in Knoxville - what great entertainers. I look forward to meeting up with them again. Thanks for the continued support.
6/15/08: Look for me in North Carolina and Tennessee June 26th-30th - including a live in-studio performance on East Tennessee's Own WDVX - "Blue Plate Special".
6/1/08: Just posted is a CD review from Al Shusterman of KCBL radio in Sacramento, California - check it out through the linked Press/Reviews page. 5/21/08: Write up of May 10th show at Baine's Books and Coffee now posted - check out the entire article at AppomattoxNews.com
5/20/08: Sing Out! review posted - check it out through the linked Awards/Press page.
Saturday, May 10th, freelance writer, Ronnie Lankford, Jr. came out to my show at Baine's Books & Coffee in Appomattox, VA to write up an article for a new online newspaper which will feature little ol' me - look for it soon at AppomattoxNews.com
4/30/08: Coming soon is a review in Sing Out magazine.This organization's magazine has been around since 1950 and promotes traditional and contemporary folk music. Visit Sing Out! Magazine and Radio
1/16/08:
The International Bluegrass Music Association has included me, Jason Ring, as part of the "Fresh Sounds in the World of Bluegrass" for Jan/Feb 2008.
Check it out at the IBMA website
Also to note - my CD, Patchwork, is listed in the "New Release" sections in the latest print and online issues of the following magazines: Bluegrass Unlimited Magazine (Jan 2008 issue) --------------------------------------------------------- Bluegrass Music Profiles Magazine (Jan/Feb 2008 issue) -------------------------------------------------------- Dirty Linen - Folk and World Music Magazine (Feb/March 2008 issue) I definitely send my thanks to these great magazines for helping to spread the word.
12/11/07: Just got the word that my CD, Patchwork, will be reviewed in the February 2008 issue (issue 67) of Maverick.
Maverick, the new UK based country / roots magazine from AAG Publishing. Maverick has an extensive album review section, features on performers, songwriters, musicians, etc. who are on the cutting edge of modern country / roots music.
12/2/07: I'm to be featured on XM RADIO Thursday - December 6th, 2007 on the RADAR REPORT at 10pm ET (re-airing on Friday, 12/7/07 at 2pm ET and Saturday, 12/8/07 at 6am ET). I am one of thirteen to be featured this week. The RADAR REPORT is a special feature highlighting XM RADIO's most notable bands each week. The show airs on: XMU, XM RADIO Channel 43, XM RADIO Online, Direct TV Channel 831 and on AOL.